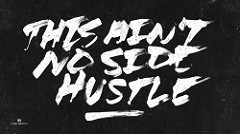 We live in a world where many workers often hold down more than one job at a time just to make ends meet. Technology has allowed some to make extra income without having to pick up extra work that is laborious and strenuous on the body. Look at the impact that social sharing apps like Uber, Lyft and Airbnb have have had on society in recent years. Have you ever considered picking up a real consistent side hustle? One that you can potentially turn into a viable business down the line. Here are some things to consider.
Think about things you are good at: Can you draw really well? Or maybe you are good at taking pictures or have an affinity for pets. This can easily translate into becoming a graphic designer, a photographer or even a dog walker. All three are are paid services that are needed on a daily basis.
Who in your circle can utilize what you can offer: When deciding what you can turn into a side hustle think about the low hanging fruit. What this means is to focus on your sphere of influence. Close friends and family may be the first to patronize your new side hustle. This may be just because they care and are willing to support you, take it and run with it, especially in the outset. Do your very best to impress them with your service as they will tell others about what you have to offer.
Do not be afraid to give away your services for free: Yes, I said for free. I know your side hustle is supposed to make you money but you may need to fine tune your craft. Think of it as an internship. Interns give away entire summers of free labor in exchange for valuable experience and skill building. Don not worry, if you are truly good at what it is you are doing you will not have to worry about losing much money. People will be glad to pay you for the service you can provide.
There you have it. Everyone is looking to pad their monthly earnings with some type of viable income stream. What better way than to get you a real side hustle!